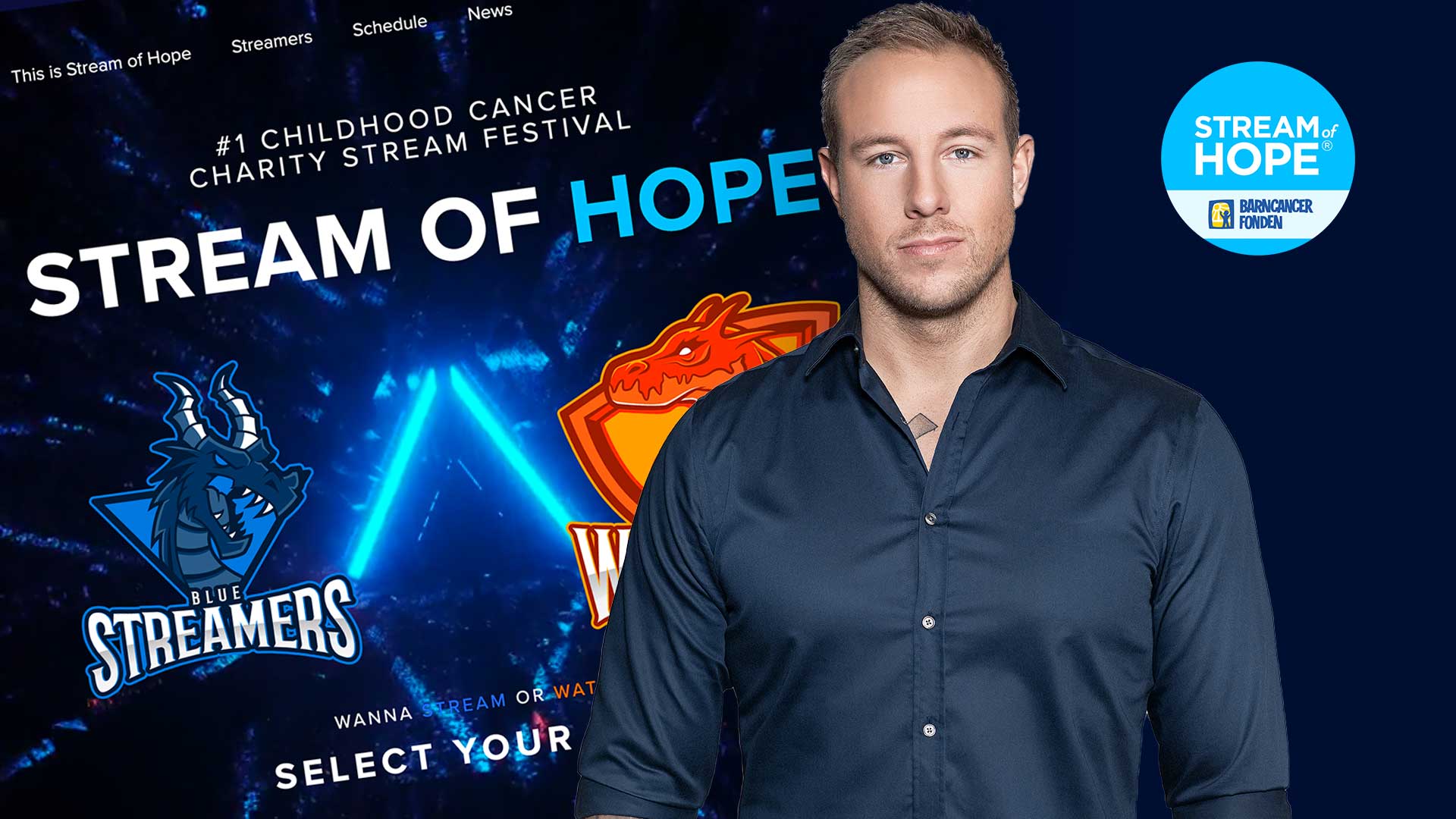 Gaming stars to raise 100 000 euro to help children with cancer
In December, some of the biggest gamers in Sweden and Europe will participate in a three-day streaming event to raise money to support the Swedish Childhood Cancer Fund. The event "Stream of Hope" aims to raise 100 000 euro.
Stream of Hope is a three-day long festival held on December 11-13, 2020. It gathers some of the most prolific stars and personalities within streaming, gaming and eports communities who will all be streaming to support children with cancer.
- Gaming can be very important for a child under treatment for cancer, working as a link to friends and community when other acitivities need to be put on hold. Therefore, we are proud to be able to realise the idea of Stream of Hope. To us it is an innovative way to meet new donors on new platforms, says Nathalie Hillerström, project manager at the Swedish Childhood Cancer Fund.
Stream of Hope will be hosted on the streaming platform Twitch. During the 72 hours, the Stream of Hope livestream will feature gameplay and interviews, in addition to reactions and scenes from the watch party which will be taking place at the Red Bull Gaming Sphere in Stockholm. The concept is developed in collaboration with industry legend Emil "HeatoN" Christensen.
- When I was asked to help develop Stream of Hope the answer was a no-brainer. I feel strongly for the Swedish Childhood Cancer fund and their cause, and I am looking forward to help spread information about this horrible disease and to reach the fundraising goal along with all the other streamers out there. Together, we can make great things happen, says Christensen.
Jonas "Sp4zie" Ring is another example of a famous gamer that will take part in Stream of Hope. The fundraiser will rely heavily on the gaming community, and all streamers are invited to sign up and take part in Stream of Hope. The goal is to raise 100 000 euro, money that will help fund childhood cancer research and to ensure that affected children, teens and their families receive the care and support they need.
- This is a dream project. To create something together with the Swedish Childhood Cancer Fund and Charge that will benefit the children - while combining it with our passion for gaming - is amazing, says Nathalie Loyd, project manager at the gaming and e-sports agency Content Lab, co-developer of Stream of Hope.
Another co-developer of Stream of Hope 2020 is Charge.gg – a platform that helps streamers with matters regarding donations, invoicing and tax-related questions. The Swedish-based company has above all supported the project with connections to profiles and streamers.
About Stream of Hope
Is a 72-hour charity stream on the Twitch platform.
Will be held 11-13 December.
Gathers some of Sweden's and Europe's largest streamers.
Aims to raise 100,000 euros to fight childhood cancer.
Is a concept developed together with Content Lab.
More info at streamofhope.se
About childhood cancer
In Sweden, one child is diagnosed with cancer every day.
Childhood cancer is the most common cause of death in the ages 1-14.
85 percent of children afflicted with cancer in Sweden survive. But the survival rate varies depending on diagnosis.
7 out of 10 survivors are afflicted with long term side effects.
The Swedish Childhood Cancer Fund is the largest financier of childhood cancer research in Sweden.